Vistans for a Livable Community
Logo design for a community activism group based in Vista, CA.
Community activists from the City of Vista, California, needed a logo for a new organization they were forming to guide urban planning efforts in the area. Since one of Vista's "jewels" and sources of local pride is its abundance of avocados (they even have streets named after the fruit), I created a subtle heart shape from the silhouettes of two avocados in an embrace to signify unity, abundance, caring and pride.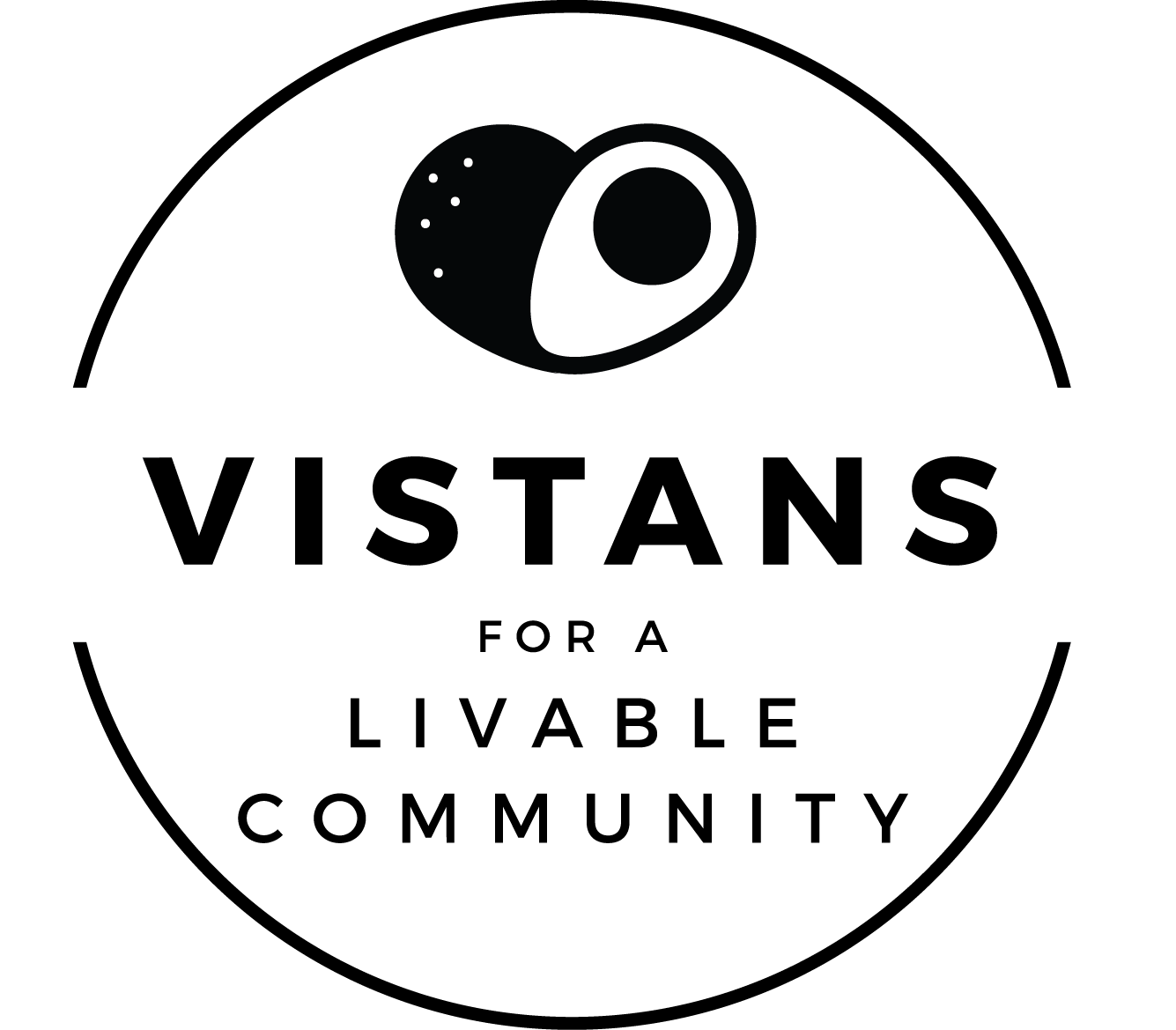 VFALC Facebook page branding: